To enter my New Contest.
http://www.alinedechevigny.com/contests.html
I know I haven't had a contest in a while, so I'd like to make up for that by having a whooper!
Name all of my coming soon books, along with the names of the publisher they've been sold to.
Please have all entries in by
October 31st midnight
.
One entry per person.
All entries must be sent to:
alinecontests @ alinedechevigny.com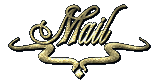 Everyone is welcome to enter.
The winner will receive an assortment of goodies, so please add your snail mail addy in the email.
Good Luck to all participants.
Aline