Thirteen Things about Aline de Chevigny
1- I adore snow....in moderation LOL
2- Movies are a not so secret passion of mine.
3- I have a library in my home.
4- My nephews are adorable little troublemakers.
5- I'm allergic to too many things LOL
6- Writin gis an obsession that I can't control LOL
Available February 22nd, 2008
7- I can't resist the combination of chocolate and strawberries.
8- I can speak 4 languages and read 7.
9- My first Historical/Time travel romance is about to be re-released very soon.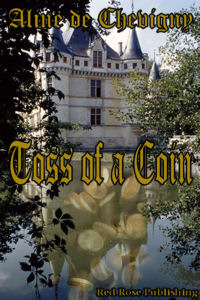 10- My writing space is usually very neat and orderly.
11- I have boxes and boxes of untyped and unedited stories just waiting for me to have the time to finish them.
12- I don't own a couch LOL
13- I am watching Law and Oder: Criminal Intent right now. hehehe